There are few purchases in li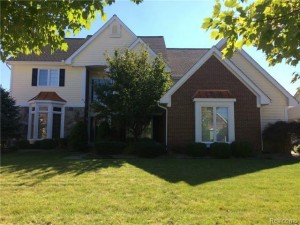 fe that carry the financial and psychological weight of buying a home. Whether you are buying your first home, moving up to your dream home, or downsizing your home and your life after the kids have gone, it is important to understand the ground rules for success in the world of buying a home.
Making the wrong decision in buying a home can have devastating and long lasting effects, while making a wise decision in home buying can greatly enhance the overall value of the investment. It is necessary to learn all you can about the world of home buying and mortgages before setting out to purchase the home of your dreams.
While there are plenty of web sites designed to help first time homeowners learn all they can, most financial experts say that there is no substitute for the good old one-on-one learning. Fortunately, most mortgage lenders, home inspectors and real estate agents will be able to provide this kind of one-on-one learning.
When buying a home it is often best to use a systematic approach as this is often the best way to be sure that all decisions are based on information and reason, not on impulse or emotion. Buying a home can be an emotional process, nevertheless it is imperative to keep your emotions under control and not let them cloud your judgment.
There are five basic ground rules when it comes to buying a home and shopping smart, and they are:
#1 – Get your financing before you get your home
There are few things in life as disappointing as losing out on the home of your dreams due to not being able to secure funding. While the desire to get out there are search for that great home is understandable, it is vital to line up the financing you will need before you start shopping for a home.
Getting the financing ahead of time has a number of important advantages, including knowing how much you can buy and gaining more respect from the listing agents. By knowing how much home you can afford before you shop you will avoid wasting your time looking at unaffordable properties, and the listing agent will be more than willing to show you the homes in your price range.
It is also important to take a good look at the various types of mortgage on the market before getting started in the home buying process. These days, mortgages come in far more choices than the typical 15 or 30 year. For that reason, potential home buyers need to understand how each type of mortgage works, and to gauge which mortgage is the best choice for their needs.
#2 – Look at the community, not just the home
It is a good idea to look at the entire community, instead of focusing on a single home. This can be a particularly important thing to consider for those moving to a new metropolitan area, as these buyers will be unfamiliar with the local climate and lifestyle. It is crucial to determine the areas of town that are most desirable, and to consider things like distance from work and local shopping opportunities.
We have all heard that location is the key consideration when it comes to real estate, and that is certainly the case. Buying a house in the wrong area can be a big mistake, and it is important to choose the location as well as the home. Potential buyers can learn a great deal about the nature of the various neighborhoods simply by driving around town, as well as by talking to other residents.
#3 – Be fair with your first offer
Trying to lowball a seller on the first offer can backfire, as can paying too much. It is important to carefully evaluate the local market, and to compare the asking price of the home with what similar houses in the neighborhood have sold for.
Comparing the sales of comparable homes, what are known as "comps" in the industry, is one of the best ways to determine what is fair, and to make sure that you neither overpay or underbid on the property.
#4 – Always get a home inspection
Always investigate the home for any possible defects before making an offer. Compared to the cost of the average home, the price of a quality home inspection is virtually negligible. Hence, get a good home inspection done before you buy.
To find the best home inspector, it is a good idea to seek out word of mouth referrals as many of the best home inspectors rely on word of mouth advertising.
#5 – Do not alienate the sellers of the home
Many real estate deals have fallen apart due to the personal animosity of the buyer and the seller. It is important to avoid alienating the seller of the home during the process, and to avoid nitpicking every little detail during the sale.
Keeping the good will of the seller will help the transaction go smoothly, and it will provide the best environment for seller and buyer alike.
The Trauma of Change
Changing one's home is right up there with the big changes in life – birth, death, divorce, and retirement. Most of us recognize the trauma of the first three. Many of us recognize the need to prepare mentally and emotionally for retirement. Few of us realize how badly buying and moving into a new home frays our nerves and shortens our tempers. It can have serious consequences. I've seen deals blow up, and almost blow up, because of it. (Sometimes the protagonists are the buyer and seller.)
Mitigating Moves
There are a number of things you can do to ensure that the day you buy or sell your home is calm, sane and happy. Let's consider some of them. Some are easy. Some harder. You're apt to think of some which will be unique to you and your family.
First of all, simply realizing that these are flash points and discussing it with family members is a good starting point. There are many decisions to be made and much work to be done. Life is about to change for everyone who is a party to the process. It helps to just acknowledge that you'll need to work together so that it's a good experience for everyone in the end. Remember the expression, "I need to take a deep breath and get my equilibrium back." Clue in family members when you feel the tension rise.
Get a good night's sleep the night before the settlement. Have a good, unrushed breakfast. Have someone you know well look after small children and pets until after settlement; you don't need distractions during a large financial transaction.
At settlement, ask questions about anything you don't understand. Use a quiet, neutral voice. Don't sound like you are accusing someone of something. Simply ask for information and clarity. Don't feel rushed. Take the time to understand. Many of the arguments I've seen at the settlement table happened because someone assumed something and didn't ask about it. They just pitched into an irritated tirade. Not a good idea.
What if your questions turn up an unexpected and unacceptable answer? Let it be known that you expected it to be handled another way and why. Listen to any explanation calmly. Evaluate it. Does the other person have a valid point? How much difference does it make to you? Remember, it isn't necessary to have everything exactly as you'd like in order to have the transaction go well for you. Keep the big picture in mind. You don't have to be right about everything, nor do you have to win every point in order to be pleased with the final outcome.
Whether you call it settlement or closing, the final meeting will be stressful even if absolutely everything goes perfectly. Make sure you get through it by minimizing the stress.